Interactive Alpaca Tour at 11:00am
April 8 @ 11:00 am

-

12:00 pm

EDT

$5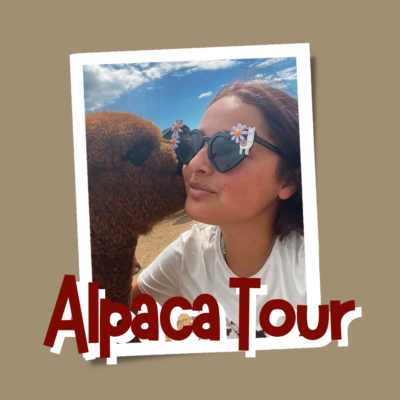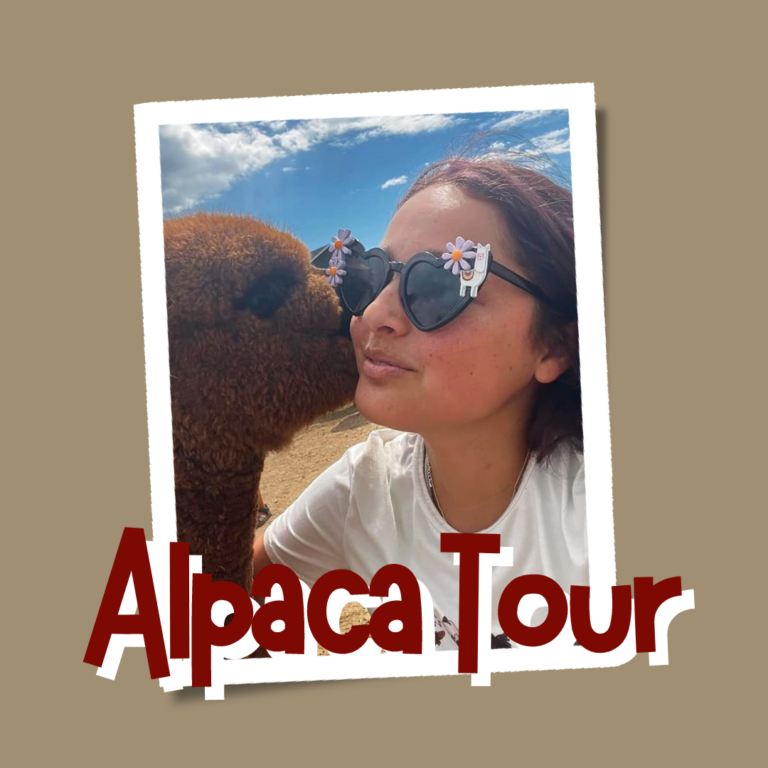 We love to share our alpacas with the community. We'll welcome you into the paddock so you can meet our alpacas up close and even give them some tasty treats. We'll happily teach you about these amazing creatures and answer all of your questions. Bring sunscreen, a love for adventure, and an eagerness to meet some fun and lovable creatures!
Event details:
Advanced booking (ticket purchase) is required for attendance.
Each guided tour is about one hour long.
You will be provided with a pouch of alpaca feed to share with your new alpaca friends.
The farm store will be open and available for shopping.
Tour space is limited to maintain a safe environment for both humans and alpacas.
Tours are performed outside, so please remember to dress warmly in spring and fall.
If the weather looks rainy, bring along an umbrella.
Here's what to expect:
You'll be greeted outside the alpaca by your tour guide.
Once we have everyone checked in, we'll cover some basic safety rules and hand out the bags of feed.
We will then head on over to the little boys and meet the babies from 2022.
Once done, we'll meet the adult boys and learn about the silliness of alpaca breeding. Don't worry mom, we'll keep it PG.
We then head over to the ladies, where we'll learn about birthing and meet all the funny girls.
We wrap up with the last lady's paddock, and if we've had any babies this season, you'll be able to mingle with the itty bitty alpacas.
We'll close the tour out in front of the store where you'll clean your hands and remove Grandma Amber's alpaca slobber.
If you'd like to shop, the store will be open for you.
Here's what to bring:
Shoes
Comfortable clothes
A great attitude
A desire for laughter
A camera or your smartphone if you'd like to take photos
Note: The alpacas know to pose for photos. Yep, they are that smart.