Embracing Life 2.0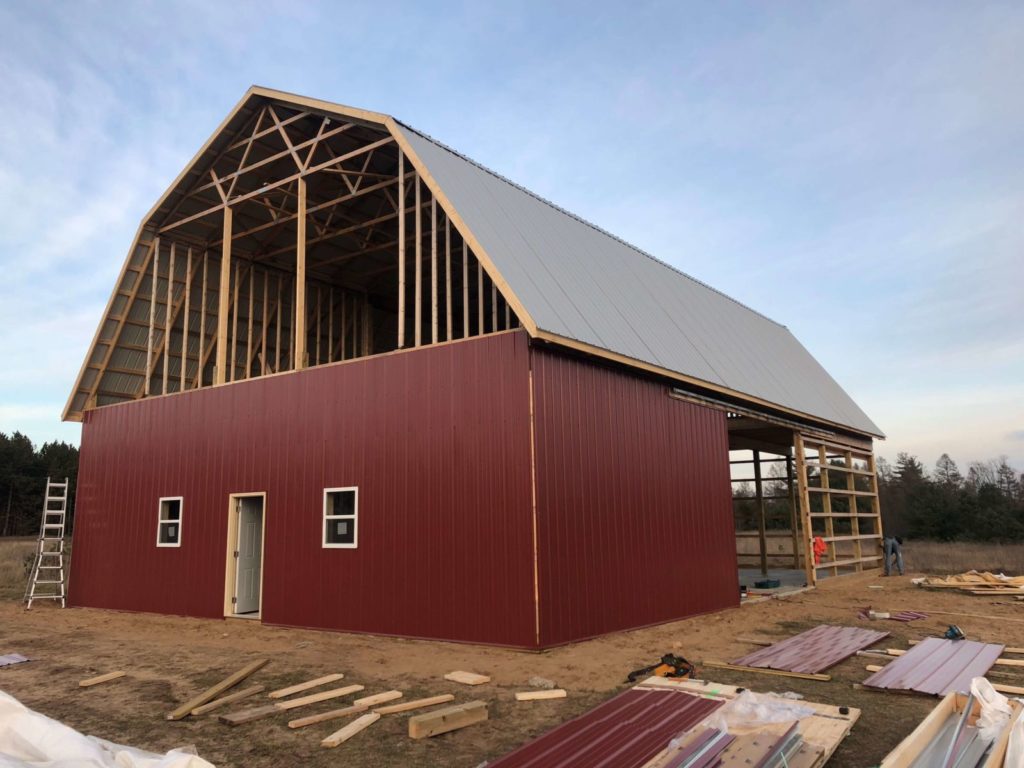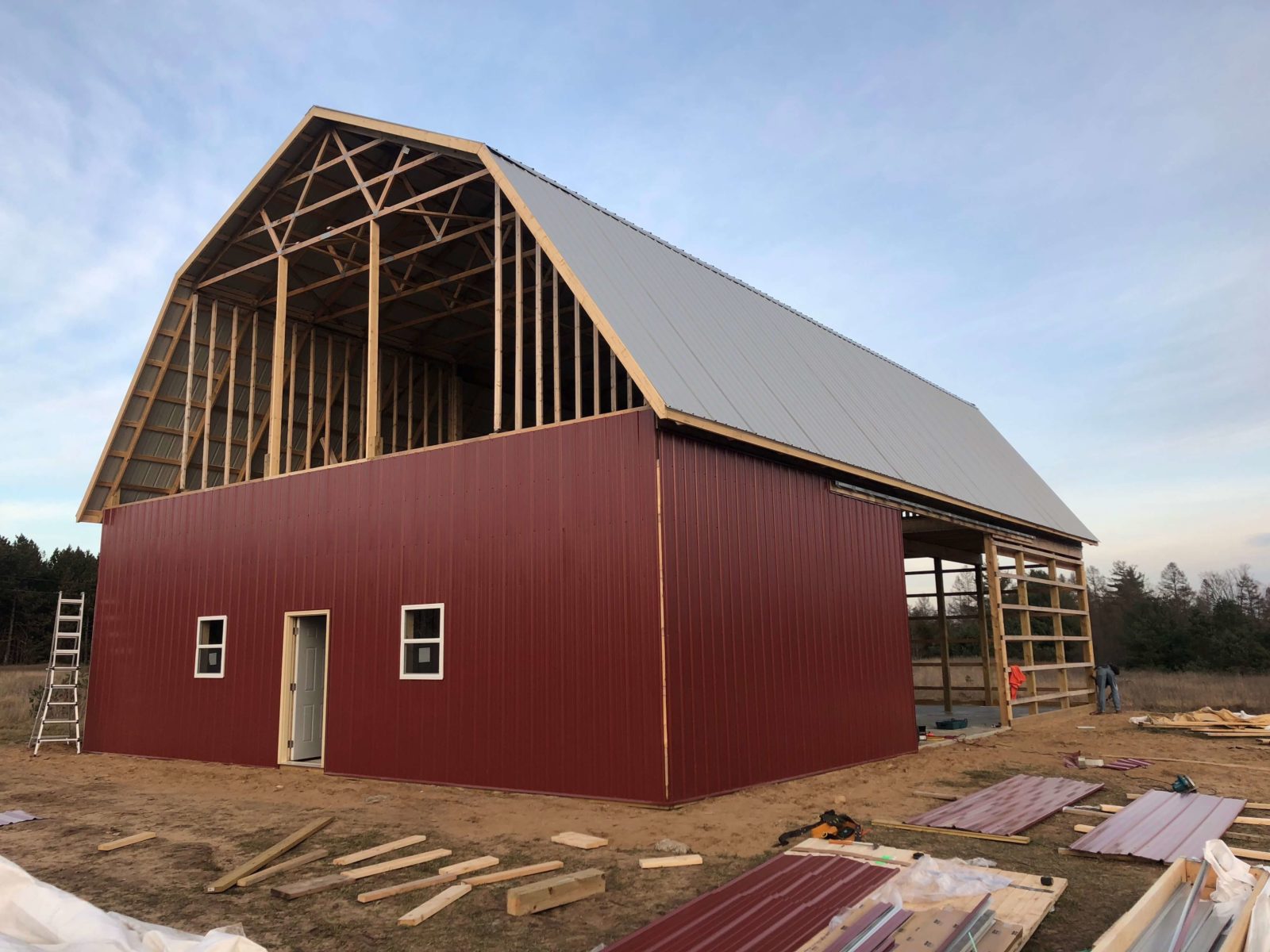 Some friends and family referred to it as a mid-life crisis, while others called it utterly crazy. Our financial advisor calls it living the dream. We call it Life 2.0.
After living in the suburbs of Detroit for two decades, we said goodbye to high-stress jobs, long commutes, and way too busy schedules. We sold our main house, our lake house, our boats, and we said goodbye to virtually everyone we knew. We traded our suburban life, our coveted neighborhood, and our top-rated schools in Commerce Township for the tiny villages of Thompsonville and Buckley in Northern Michigan.
And we didn't look back.
A funny thing happens as you send your children off to college and reach the peak of your careers. You start to view the world and your lives in a fresh and unobstructed way. This shift brings immense clarity.
You soon realize success doesn't equate to promotions, titles, or salaries. You see the value of slowing down, watching a sunset, and spending time away from the corporate world.
In the summer of 2015, we started to look for land and finally found a 27-acre parcel in 2016. The land was raw and needed lots of work, but it came with a quiet dirt road, a creek, a small pond, and beautiful views of sunrises and sunsets. You could hear the bird sing, you could smell the fresh air, and occasionally you would be hit by a passing butterfly. The land was unloved for years, but it was perfect.
In 2017 we began building our custom home and our first barn. As soon as they were finished in 2018, we moved north. Then in January of 2019, we brought home our first four alpacas.
The Growing Farm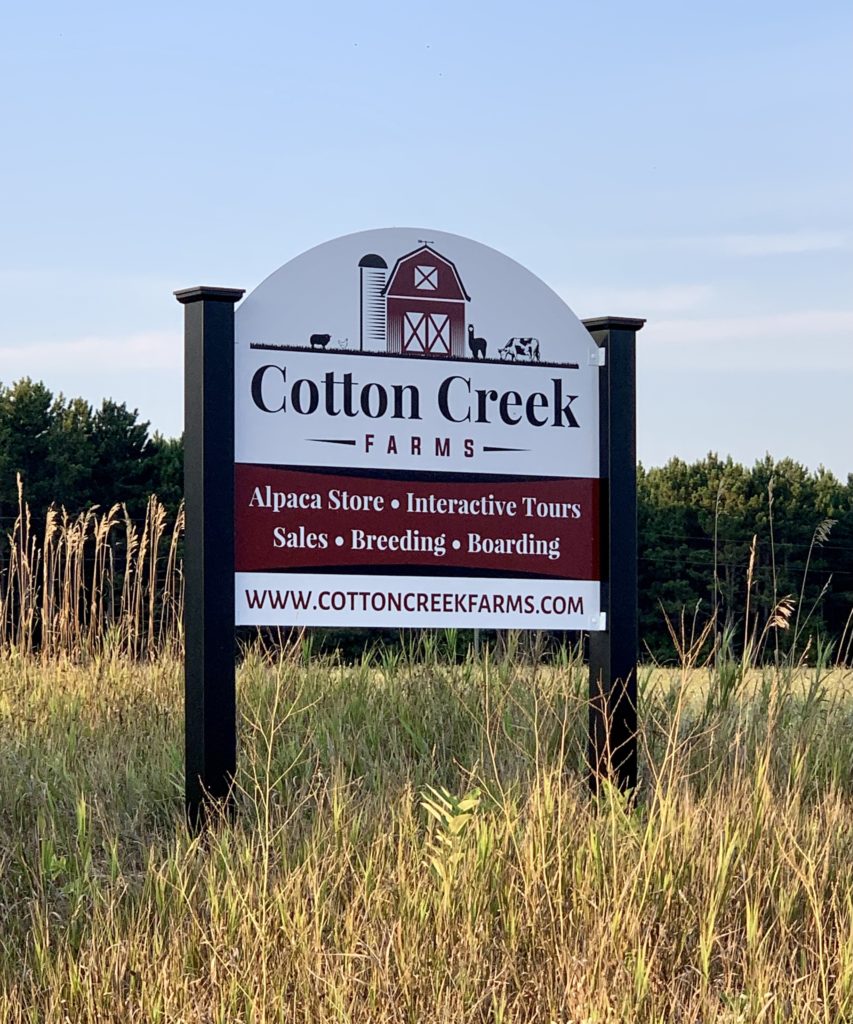 In the year that followed, we grew from five alpacas to an alpaca herd of twenty-five. We bought more foundation females, invested in a few herdsires, and adopted a few additional alpacas along the way.
Our alpaca farm began with the simple idea of having a few alpacas, sheep, and chickens. Our goal was a hobby farm to keep Jason busy after retirement.
Once we brought our first alpacas homes, we fell in love and realized they were magical creatures. We also realized alpacas had a large impact on sustainable living and eco-friendly fiber production. When we saw the happiness the alpacas brought to others, we knew the farm was going to be much more than a hobby. It would be a business where we would invest sweat equity, lots of love, and a lot of start of capital.
We quickly dove into the industry to learn everything we could about alpaca bloodlines, fiber quality, conformation, genetics, reproduction, and health. We visited other farms, attended shows, and did a whole lot of research. The more we learned, the more we loved alpacas and everything they offered.
Our farm has transformed and continues to grow. In the spring of 2021, we finished building a second barn and on-site arm market. This addition gave us more room for alpacas, provided ample space for an onsite farm store, and offered room for educational events. It also opened up an option for hosting interactive alpaca tours, so we could welcome the community to get up close and personal with the alpacas.
Our Family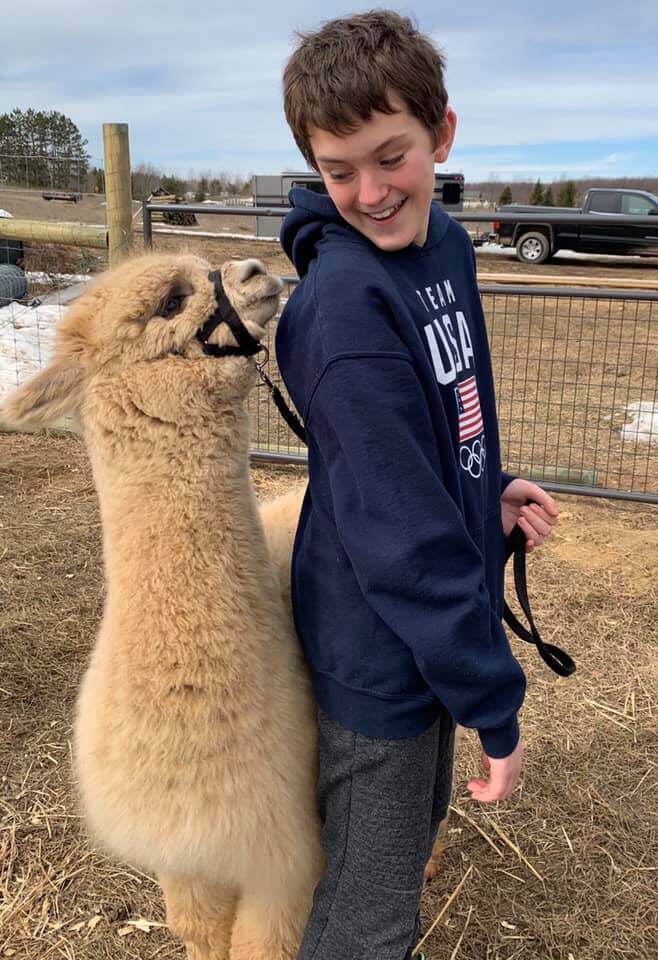 Alpaca farming is a perfect mix of all the things we know and love – optimized operations, community outreach, and a love for animals.
Jason's background in quality control and analytics leads perfectly to him running the farm operations and breeding program. Jason also heads the Michigan Alpaca Association and is a 4-H leader in Grand Traverse County.
Rebecca's background in sales, marketing, and small business management allows her to focus on the farm's website, social media presence, storefront, and events. While Jason tends to the barns, she heads out to take selfies with the alpacas.
Son Hunter brings a natural love for alpacas that allows him to connect with any alpaca, at any time, and in any location. He is an active owner and worker on the farm. He participates in the local 4-H and loves to show off his alpacas at the Northwestern Michigan Fair and Alpaca Owners Association show circuit.
For us, raising alpacas is part business, part passion, and a whole lot of family time.
If you are interested in alpaca farming, or just having a few alpacas as pets, let us know. We'd be happy to host you at the farm, share our knowledge, introduce you to our alpaca herd, and let you experience the magical world of alpacas.
The Gill Family
Jason, Rebecca, & Hunter