One day a fellow alpaca farm called and asked if we could do a "llama extraction" about an hour away from our farm. We didn't know what that entailed, but we knew we couldn't decline a llama in need, so we quickly said yes and packed up the livestock trailer and headed out.
We knew nothing about llamas, but we figured llama care couldn't be far off from alpacas. They are cousins after all.
When we arrived at the farm the llama was in a dark barn. The prior owner had locked her up because the llama kept walking over the fence and escaping. The reality of the situation was that the llama was just looking for other camelids. She knew she needed a herd, and she knew the horse and goat she was with were not "her" herd.
The owner was kind and explained a friend dropped her off after buying her at action. They thought she was an alpaca and they called her Packie. They didn't realize she was a llama until a shearing team arrived and explained the difference. They also didn't realize the llama was going to be in stress and in constant search for new surroundings. He thanked us for helping and watched as we tried to corral this large animal with a makeshift halter and lead.
As we brought the llama to the trailer she shook with fear. She was thin, unsure of us, and clearly worried we were taking her to a worse situation than she was already in. She had already gone from a farm to an auction house and then onto her current home. We can only imagine where she thought she was headed.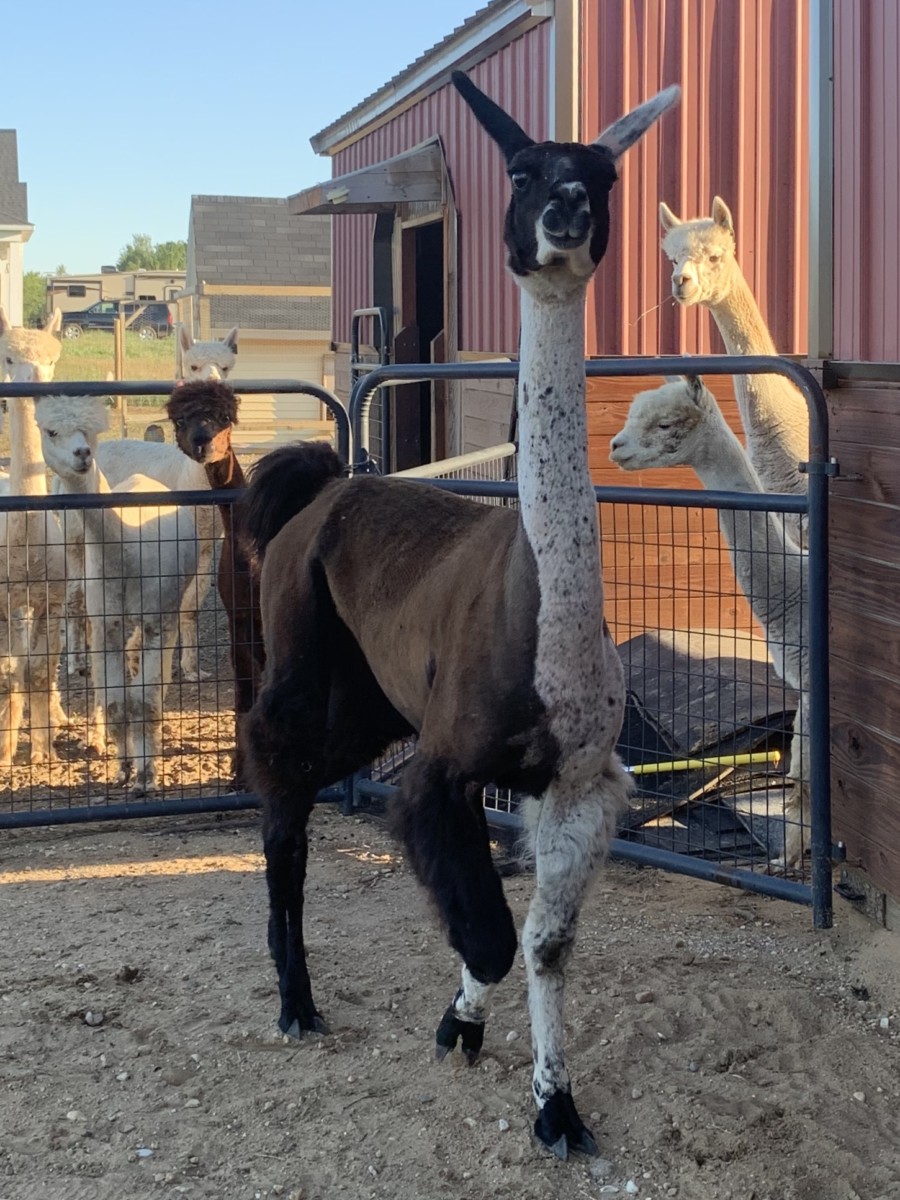 We worked quickly to limit her stress, loaded the llama up in the trailer, and then drove the hour ride home. We had planned on putting her into a confined pen so we could assess her health and personality.
As we unloaded the llama, we watched her change, and we were fairly amazed at the transition. She looked around and saw alpacas everywhere. She saw her camelid cousins and she was immediately at ease. We had done nothing more than bring her into a true camelid herd. But you could tell by the shift in her demeanor, she knew it was her herd and it was where she belonged.
It only took a few minutes before she ate the hay and grain we provided. Then she started to truly settle in. We moved slowly, we talked with quiet voices, and we encouraged the rest of the alpacas to come close and say hello.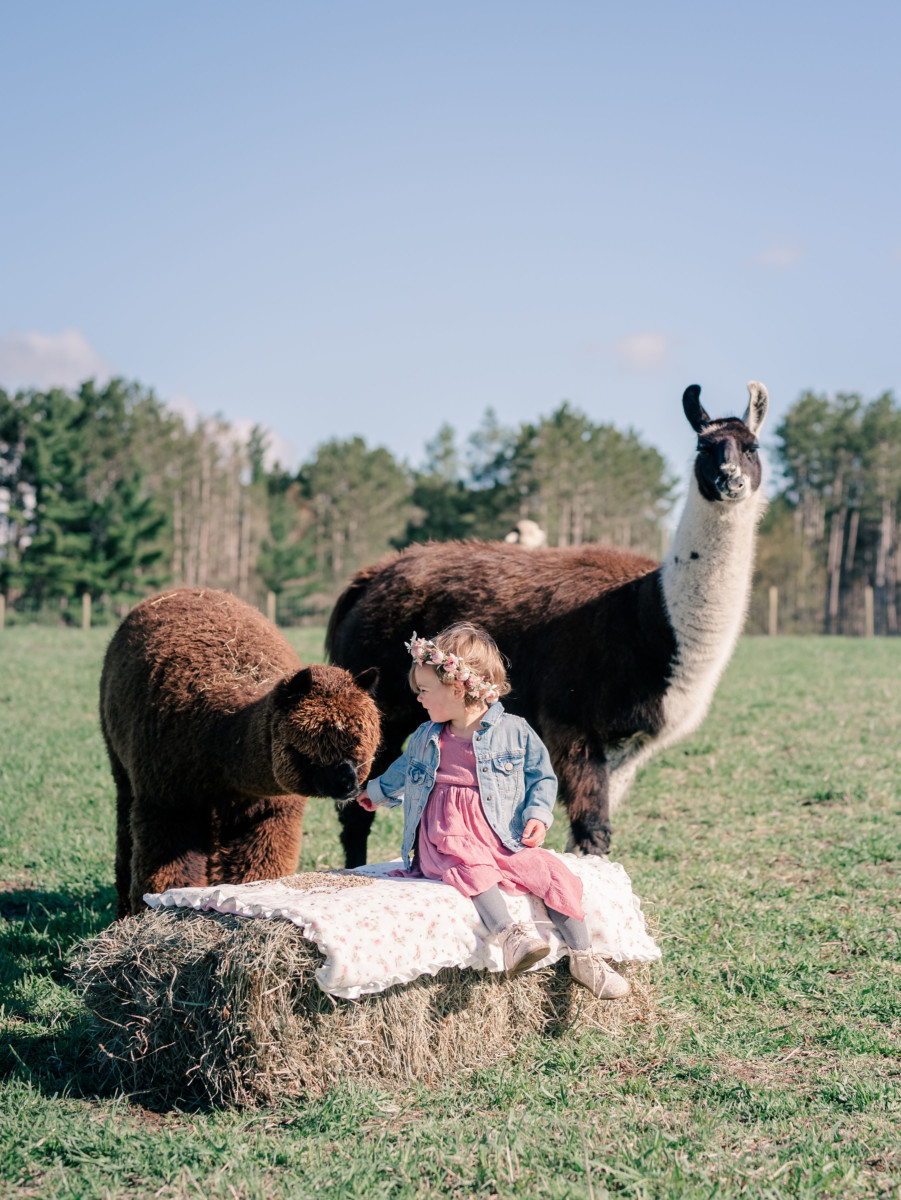 Once we had her home, we knew this llama was going nowhere. We would call her Lucy and we could give her the home she deserved.
This gentle soul needed love, a sense of peace, and a camelid family. As far as we were concerned, she had found it and it was hers for as long as she wanted.
Move forward over a year and a half and Lucy is now an integral part of our herd. She spends her days with our female alpacas and crias. She watches over the adult ladies and tolerates the overactive babies. She enjoys our interactive tours, she mingles with the humans, and she gently eats out of children's hands.
Visitors always ask why we have over fifty alpacas and only one llama. We say Lucy is special and fate brought us together.
Over the last year, Lucy has flourished in both physical and mental health. The auction house and resulting farm were her temporary home.
Lucy has now found her way to a permanent home where she will reside until her end of days.