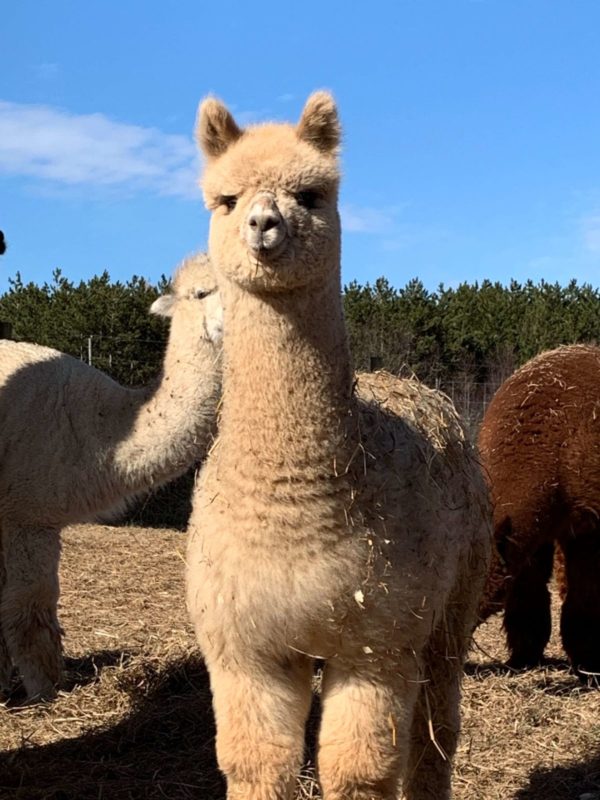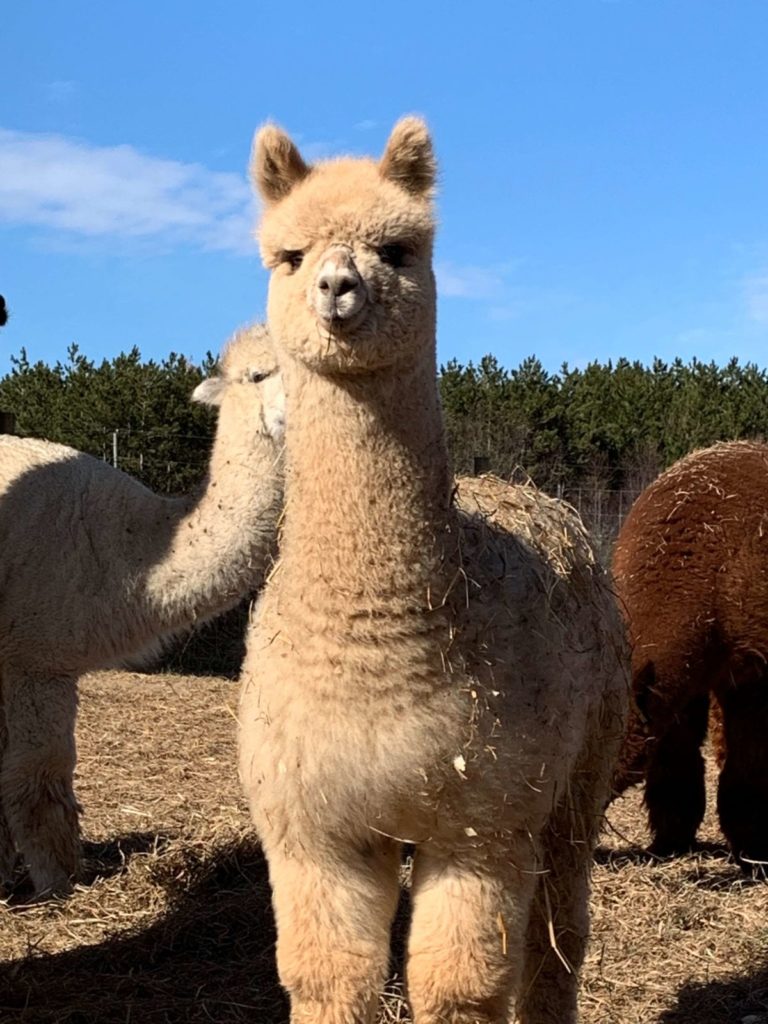 As we wrapped up last week's attendance at the Northwestern Michigan Fair, I realized we answered the same questions time and time again. What surprised me is they were all focused around alpacas vs llamas. Very few people knew the difference between the two animals and many people could not tell one from another.
You may feel I'm exaggerating, but I am not. The 4H fair has tens of thousands of visitors each year with record years around 40,000 people. We talked to a lot of those folks and about 95% of them did not know the difference between an alpaca and a llama. Even after pointing out the differences between the two, people were still often confused.
And the internet doesn't help this much. There is a lot of misinformation on the web about these animals. Today I found myself contacting the Britannica website to alert them of an error in their content. I can honestly say I would not have guessed that would have happened a year ago.
But when you fall in love with something as deeply as I've fallen for alpacas, it's very easy to get obsessed and to dive into the details.
Basic Elements of Alpacas and Llamas
Everywhere I searched online, I found the same generic information about alpacas and llamas. It all focused on size, weight, ears, and faces. Llamas are bigger than alpacas in both height and weight. Llamas have longer faces and larger ears. Llamas were bred as pack animals and alpacas were bred for high quality, luxury fiber.
Yep, we know all of that, so let's go a little bit farther with our information.
Llamas eat more and require more space than their cousin the alpaca. They also mature earlier and they live longer. Llamas are only sheered every other year, whereas an alpaca must be sheered every year.
Alpaca fiber is super fine and luxurious. It is hypoallergenic, water repellant, and it the warmest of wools. It also lends itself to producing high-end fiber products like socks, scarves, and hats. Llamas not so much.
Another key point is personality. Llamas are protectors and they are alert. They are pack animals and workers. Alpacas, on the other hand, are timid, more relaxed, and can be just plain goofy.
Overall I'd tell you there are more similarities than differences, but the differences are distinct.
Alpaca and Llamas by the Numbers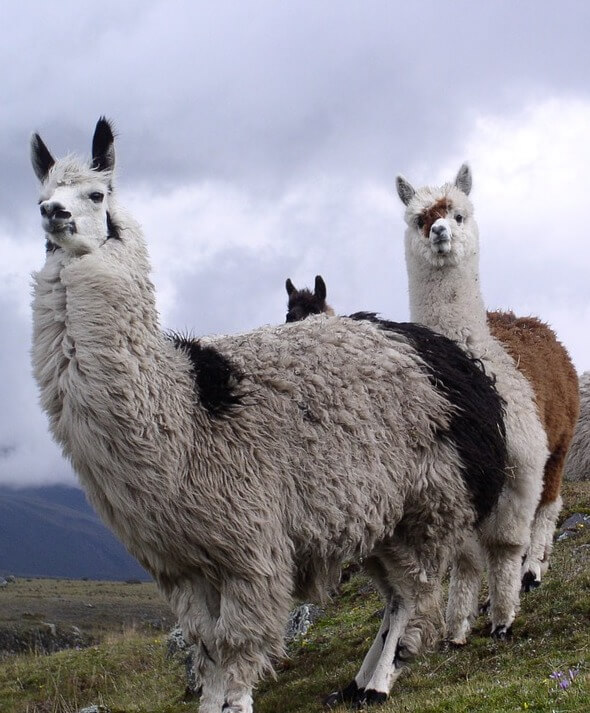 Llamas arrived in the United States in 1920, but the alpaca didn't arrive until it was imported in 1984. This makes the United States alpaca industry immature at best. So far I've found a large mixture of pets to show animals and a general sense of separation between the older generation of alpaca farmers and the younger generation arriving now.
Alpacas are growing in numbers, but the llama population in the United States is drastically going down. In 2019 there were 192,310 registered alpacas, but only 30,605 registered llamas. In 2002 the number of llamas was listed at 144,782, which shows a significant decrease in America's love for this animal.
Alpacas tend to also be located in a few key states. Calfornia, Washington, and Ohio have the largest numbers of registered alpacas. Older information online will state Michigan has a very large population, but this is actually false. Michigan has just over 8,000 registered alpacas which is only about 30% of Ohio's 26,000 alpacas. Michigan alpaca farmers are growing and I do expect this figure to increase year over year.
Alpaca vs Llama Comparison in Detail
| | Alpaca | Llama |
| --- | --- | --- |
| Scientific Name | Vicugna Pacos | Lama Glama |
| Family | Camelidea | Camelidea |
| Class | Mammalia | Mammalia |
| Domesticated | Yes | Yes |
| Types | Suri and Huacaya | Classic, Medium, Suri, Vicuna, Wooly |
| Imported into the United States | 1984 | 1920 |
| Registered Animals in the US | 192,310 | 30,605 |
| Purpose | High Quality Fiber Production | Pack & Transport |
| Livestock Guard Animal | No | Yes |
| Trainable | Yes | Yes |
| Disposition | Timid & Kind | Protective & Alart |
| Required Space | 2-8 Alpacas Per Acre | 3-5 Llamas Per Acre |
| Communal Dung Piles | Yes | Yes |
| Diet | Herbivore | Herbivore |
| Food Consumption | 1-2% of Body Weight Per Day | 2-3% of Body Weight Per Day |
| Life Expectancy | 15-20 Years | 15-25 Years |
| Oldest Known Age | 27 Years | 30 Years |
| Height at Shoulders | 35 Inches | 47 Inches |
| Weight | 100-200 Pounds | 250-450 Pounds |
| Face Shapes | More Blunt | Longer |
| Ears | Small | Larger Banana Ears |
| Fiber is Renewable Source | Yes | Yes |
| Sheering | Every Year | Every Two Years |
| Fiber Quality | Fine & Soft | Course |
| Typical Micron Count of Fiber | 14-40 Microns | 16-70 Microns |
| US Recognized Fiber Colors | 16 | 4 |
| Female Age of Maturity | 18 Months | 12 Months |
| Male Age of Maturity | 2-3 Years | 3 Years |
| Reproduction | Induced Ovulators | Induced Ovulators |
| Pregnancy Testing | Spit Test | Spit Test |
| Gestation Period | 350 Days | 350 Days |
| Birth Weight | 8-23 Pounds | 17-45 Pounds |
| Typical Pricing | $500-$20,000 | $500-$20,000 |
| Highest Known Sale Price | $500,000 | $220,000 |
The Bottom Line
The 4H fair quickly taught me that alpaca farmers are pro alpaca and llama farmers are pro llama. I don't think I encountered one person who was neutral and/or indifferent.
I'm a 100% alpaca person and I'd be hard-pressed to go over to the dark side of llama farming. While I did find Nash the llama intriguing last week, I'll stick with my lady alpacas and their diverse set of personalities.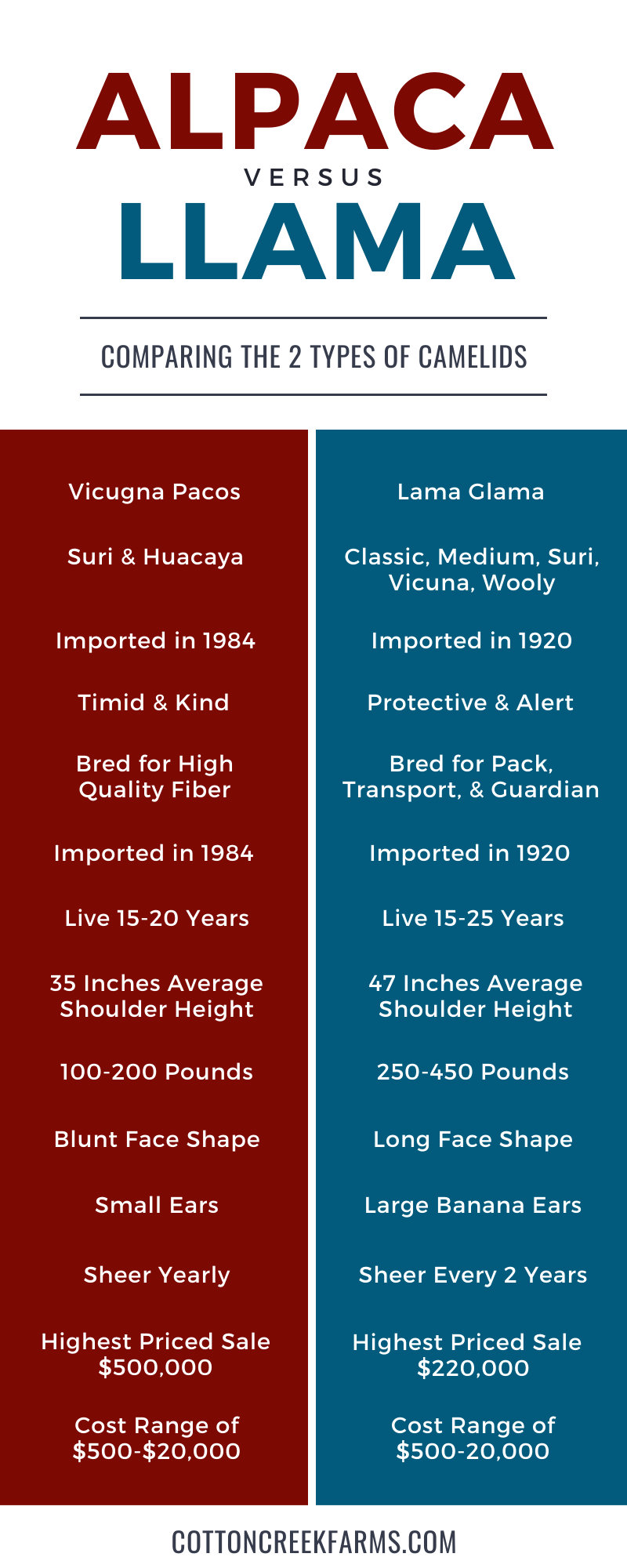 ---
References:
The Complete Alpaca Book by Eric Hoffman
alpacainfo.com/about/statistics/alpacas-worldwide
alpacainfo.com/academy/about-alpacas
nelsonroadvet.com/articles/large-animal-exotics/llamas-and-alpacas/
en.wikipedia.org/wiki/Alpaca
en.wikipedia.org/wiki/Llama
lamaregistry.com/registry-services/lama-statistics-owners.php
britannica.com/story/whats-the-difference-between-llamas-and-alpacas
nationalgeographic.com/animals/mammals/l/llama/
nbcnews.com/news/us-news/llamas-disappearing-across-united-states-n994181
nytimes.com/2013/07/04/garden/the-llama-is-in.html
rmla.com/html/education.html