Northwestern Michigan Fair & 4-H Competition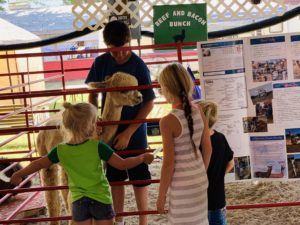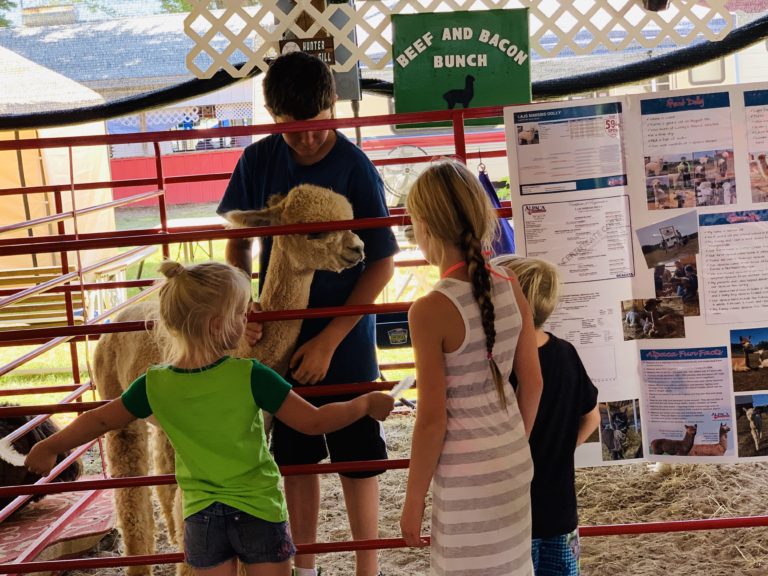 Join the alpacas and the Farm and Fleece 4-H group at the annual fair. See the alpacas compete in the halter show,  obstacle course, and costume parade.
The Northwestern Michigan Fair officially began in 1908. While the fair has a rich history and has seen many changes over the years, the sole purpose of the Northwestern Michigan Fair has not changed from what it was in 1908. The fair and activities are designed to promote Michigan agriculture, education, stock raising and dairy products, as well as, domestic science and kindred interests throughout the Grand Traverse Region.
The fair includes a full set of rides, games, and food vendors, although the main attraction is the 4H animals and children that come to compete. It's the celebration of the area 4-H youth that is the heart and soul of the fair.