Pacarino™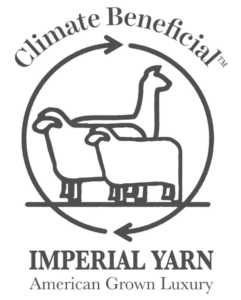 Pacarino™ is a special blend of alpaca and merino wool. It was created by Imperial Yarn and has been used to create amazing natural products.
Pacarino is made in the USA from locally grown at Climate Beneficial™ fiber farms and ranches. Climate Beneficial has been developed by scientists and the non-profit Fibershed. Farm and ranch soil mapping, site analysis, and extensive evaluation for carbon capture are written and documented in a formal Carbon Farm Plan which functions as a road map for land stewards to follow.
Pacarino uses this magical blend of alpaca and merino wool to create products that are super warm, physically robust, and moisture-wicking.
And what we find super cool is this blend doesn't present the lanolin allergy issues commonly found in traditional wool products. Pacarino uses super-washed wool, and this process removes the offending lanolin to create soft, warm, and luxurious products.
But as a warning to buyers, don't be fooled by other merino wool and alpaca blends. If the merino wool is lower quality or skips the super-wash process, you'll sacrifice the hyperallergic features. It will also present as rough and not lay well against the skin.
If you're a fan of merino wool and alpaca, stick with Pacarino products so you know you're buying the highest quality products available.