Birthing lambs in middle of a Northern Michigan winter is not for the faint at heart. It means many late nights with runs to the barn to check on moms and babies. It also means lots of heat lamps and pajamas for all the lambs.
In our house, there is a debate on the name of said pajamas. My husband refers to them as "coats" and I call them "pajamas". In my mind, if the coats come with pastel kitty and fluorescent frog prints, they are not considered coats. They're called fuzzy pajamas.
Everyone on Facebook agrees with me.
I'd love to take credit for these wonderful sheep pajamas, but I cannot. I have zero sewing skills and I'm known as the one who lacks crafting skills. That is an understatement. I have zero innate abilities for anything crafty. I wasn't raised by a mom who stayed at home making cool crafts, I was unable to do so for my own daughter, and I certainly can't pull it off now for the sheep.
Thankfully the family came to the rescue and an Aunt delivered many pairs of custom pajamas for the lambs. Multiple sizes and in multiple prints, so the lamb babies could be snuggly warm in the barn.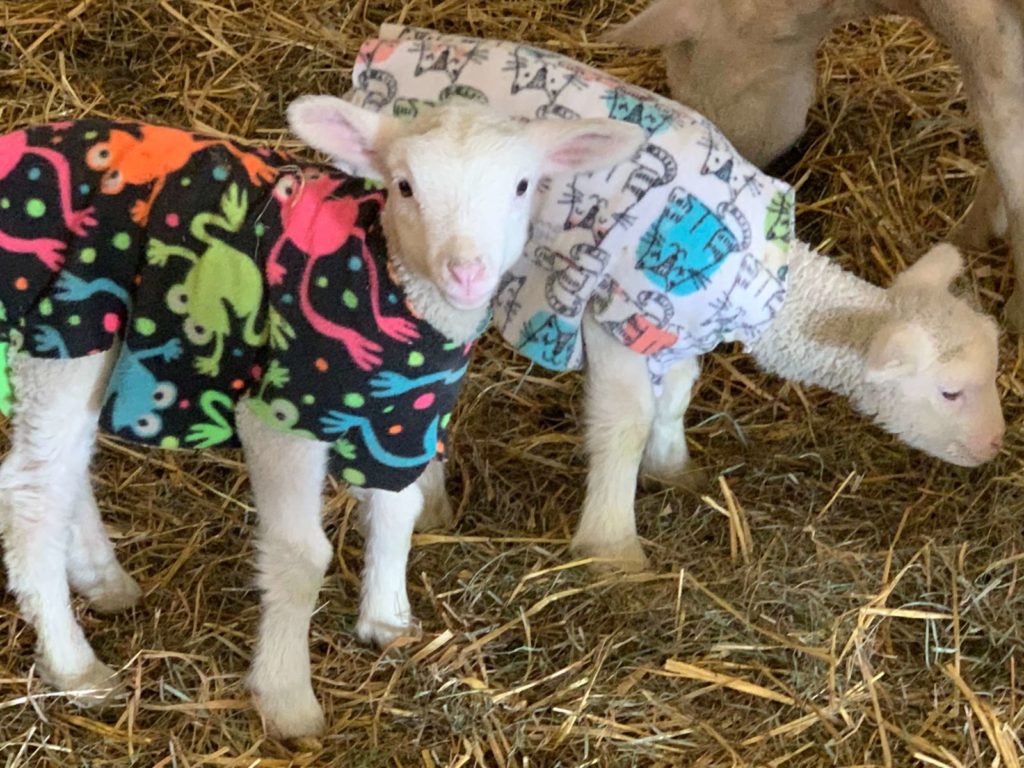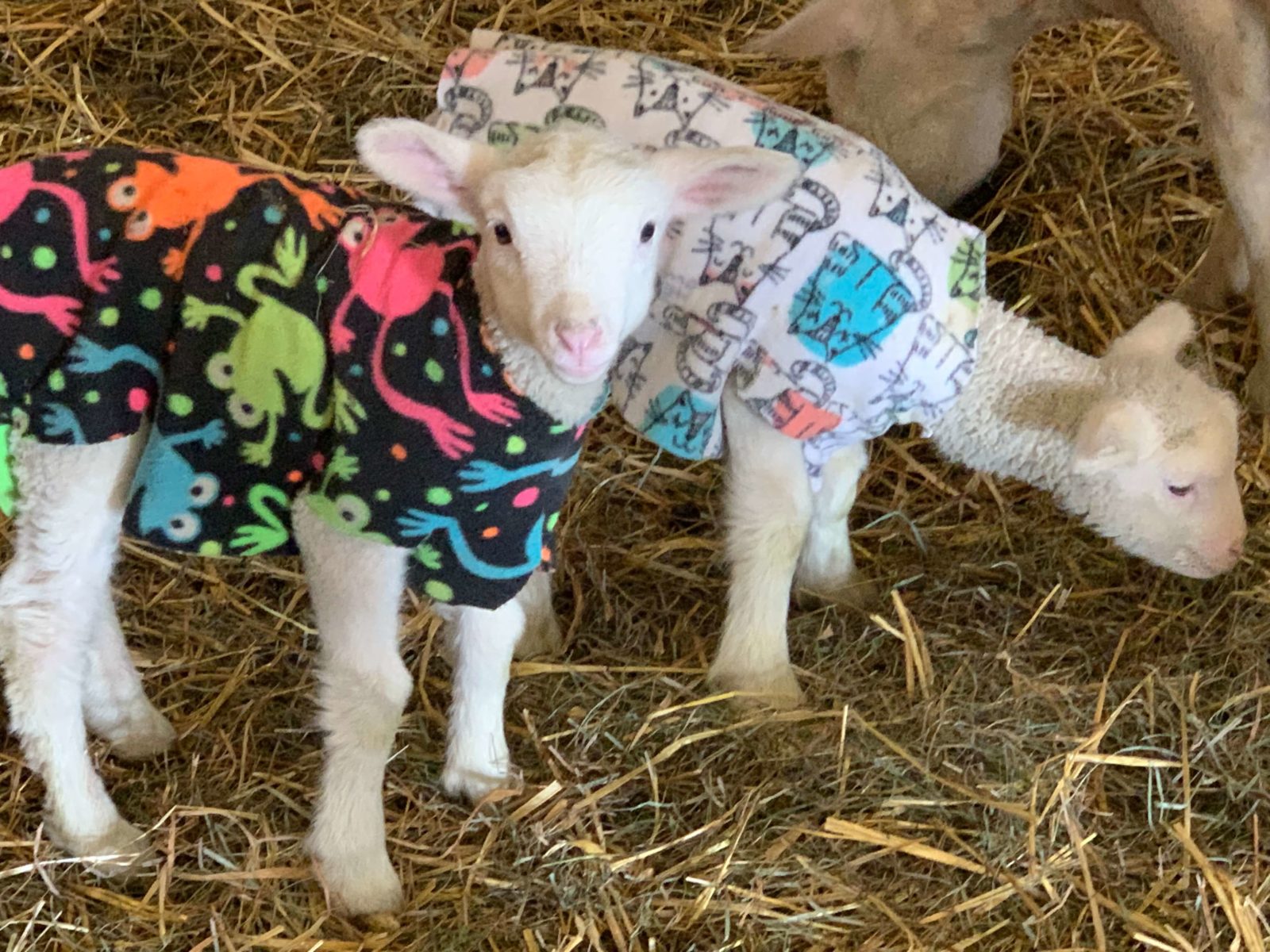 And it was desperately needed. February was wet, windy, and cold. My son had more snow days than any year in the past and it was the fourth wettest February in record for the Traverse City area.
The pajamas have served multiple purposes. While their primary role has been heat preservation, they make the lambs look adorable and they help us quickly tell one lamb from another.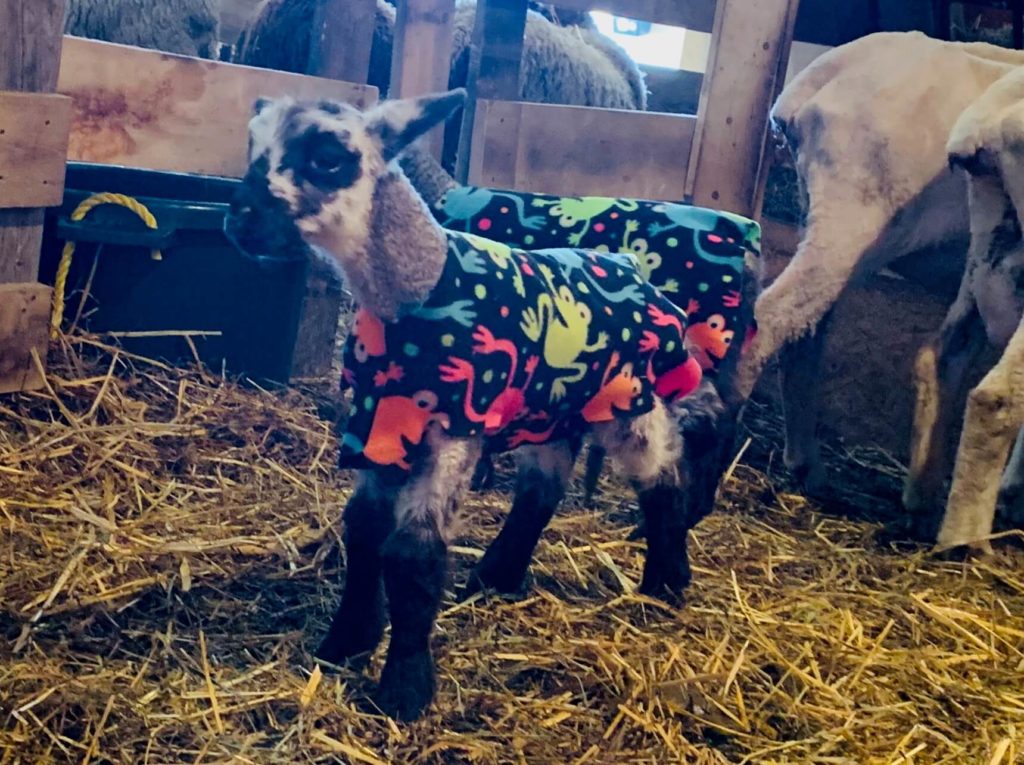 "Two Spot" was named by my husband and is the family favorite. I couldn't tell her apart from the other lambs, so my husband put Two Spot in a red pair of pajamas, so she stood out from the rest. I need this because I'm trying really hard to stay disconnected emotionally from the lambs that will eventually leave us and go to market.
If you are in the same situation as us and you need some fancy pajamas for your sheep, I heard a rumor that my mother-in-law is going to start sewing them. Clearly, she received all the crafting skills, God forgot to send my way.